FROM SMALL BATCHES TO INDIVIDUAL PREPARATION
As a contract manufacturer for the pharmaceutical industry, we are aware of the special responsibility in the health sector and offer the greatest possible security for your products. We manufacture drugs according to § 13 AMG in compliance with the EU GMP guidelines. Our pharmaceutical production rooms, completed in 2016, with zones of classes D to A, innovative systems and a controlled warehouse with different temperature ranges form an optimal environment for our processes.
The spectrum of our manufacturing activities in our cleanrooms includes:
Production of clinical test samples
Compounding patient-specific preparations from finished medicinal products for pharmacies according to § 21 Abs.2 No. 1B AMG, for example with cytostatics and antibodies
We individually and flexibly manufacture small batches.
Our manufacturing processes include the aseptic and end-sterile production of small and large volume liquid and semi-solid dosage forms as well as non-sterile, liquid dosage forms as human and veterinary drugs. We are open to expanding our portfolio in the context of technical and regulatory options.
We offer you support throughout the entire production cycle (value chain) of your pharmaceutical product:
Project management and customer care
Product and process development
Implementation of all necessary qualification and validation measures
Sterile production of liquid dosage forms in vials and infusion bags, lyophilisates, semi-solid dosage forms
Packaging of raw materials
Procurement of primary packaging and raw materials with supplier qualification
Quality control of packaging, raw materials and pharmaceuticals
Release for placing on the market by a Qualified Person, Creation of CoC's and CoA's
Storage
Packaging and shipping (with our partner Viktoria Apotheke)
We either offer you the complete package of contract manufacturing or you make use of selected individual services. The Topmedicare GmbH is an innovative and competent partner with a team of pharmacists in an advisory capacity. The areas of manufacturing, quality control, quality assurance, development, pharmacovigilance and information are managed by pharmacists.
Please contact us for your individual wishes.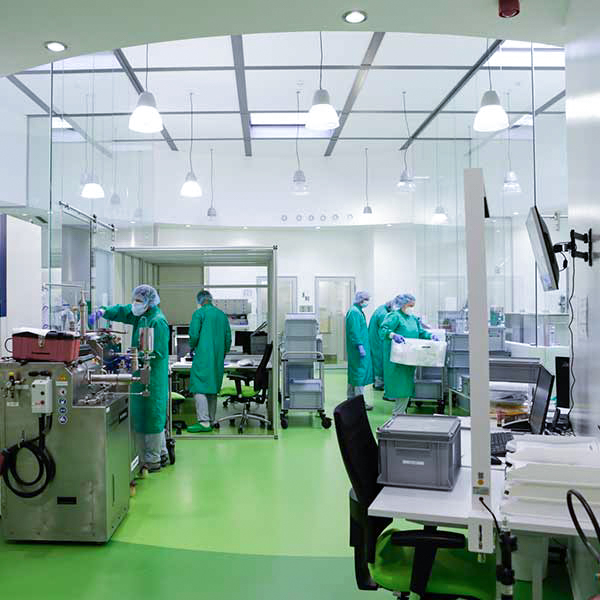 ---